September 22 Sidewalk Sale–but it's inside, filling the classroom
10:00 – 4:00 bargain time 3:30. We received a big donation of new items and window props from an office supply store. Add to that children's toys, games, many holiday items, craft items and more. No books or clothing. We would love your donations toward the sale; please deliver in September. We will write tax donation slips; please deliver during store hours.
3 TON Fabric Sale–it's the big one! October 12 – 20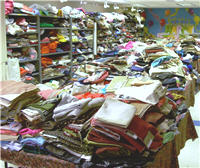 We get out the sample boxes from Express in New York, the really nice upholstery pieces and this year, rolls and rolls of new fabric. Find cottons, retro polyester, satin and chiffon and more.
Friday, Oct. 12 6:00 – 9:00 Presale $10 donation to programs bags $9.00
Saturday Oct. 13 10:00 – 4:00 bags $8.00
Tuesday Oct. 16 11:00 – 6:00 bags $6
Thursday Oct. 18 11:00 – 6:00 bags $6
Saturday Oct. 20 11:00 – 4:00 bags $4
Saturday, Oct. 27 SAVE THE DATE
Dinner, Auction and Halloween Costume Party at Techshop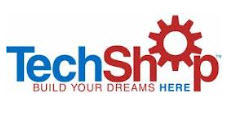 Techshop is the area's premier maker space, in Allen Park near the Lions Training Facility.
7:00 – 9:00 Dinner and tours
9:00 – 10:00 Costume Contest
9:00 – 12:00 DJ
Costume Contest: 2 cash prizes of $250, Techshop gift certificate for a class ($100 value) and more
7:00 $50 VIP: be a costume judge, first choice at seating for dinner, DJ, Costume Contest
8:00 $35 level: dinner, tours, dessert auction, DJ, Costume Contest
9:00 $20 level: DJ, Costume Contest, DJ
What can you make for or can donate for the auction? We love to show off supporters' art work. Gift certificates and other new items are also great. Contact Peg or drop off during store hours.
New Artwork on the Creature Fence
Volunteers have been busy making Arts & Scraps look good-here are some of the creatures. Students from Central Michigan University are featured on the left pictures.
Want to help? You can use our materials to create art for the building/parking lot. Contact Deborah


Kroger Report: $52.02 this Quarter!
Do you shop at Kroger? You can support Arts & Scraps with no effort each time you shop. Visit the Kroge

r site and register–our account is 90766.
Thank you to Mary, Michelle, Lula, Vicki, Harold, Janet, Cynthia, Pamela and Danielle
Been included in the past and you're not on this list? You must register again each year.
---
Toshiba America Foundation Grants for Classrooms
Write a grant to receive funding for science projects
K – grade 5, up to $1,000 due Oct. 1
Grade 6 – 12, up to $5,00 on a rolling basis; over $5,000 due Feb. 1, information here
Click here to be introduced to Arts & Scraps
Source: Arts & Scraps
➡️ Click Here To Be Introduced To Arts & Scraps
🏷️ Related Tags From This Story: